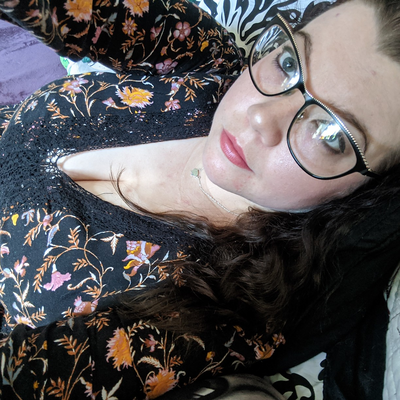 About:

Labels are for soup cans but here's some stuff about me: Ethical Vegan, Activist, Animal lover, Photographer, Dreamer, Wanderer, Survivor, Warrior, Misanthropic, Neurotic, Empath, Socially Awkward, Child of the Earth, Cat Enthusiast, Old Soul, Childlike Spirit, Spiritually Curious, Tree Hugger, Tofu Muncher, Endometriosis Sufferer, Mental Health Advocate, Alien Believer, Doodle Enthusiast. Equality for all! I like to stop and smell the flowers and talk to the squirrels. I love to share my vegan life and help others along the way. After being vegetarian for 6-years, I finally transitioned to veganism on March 22nd, 2011. It was the best decision I have ever made. Creator of www.theveganpeach.com and http://the-vegan-peach.blogspot.ca/

Veg Status:

Vegan

Location:

dartmouth, nova scotia

Joined:

27 Feb 2012

Gender:

Female

Age:

32

Relationship:

Married

Religion/Path:

Atheist

Zodiac:

Scorpio

Fav Place:

Hawaii

Fav Books:

The Bell Jar by Sylvia Plath

Fav Music:

Tori Amos, NIN, Florence and the Machine, Marina and the Diamonds, The Birthday Massacre, Krewella, Melanie Martinez, Ellie Goulding, Sia, Pvris, Meg Myers, July Talk, Aurora, Linkin Park

I Admire:

My best friend Anastasia, for her strength, compassion and passion for animals and for being there for me no matter what.

My Website:

Last Login:

17 May 2018

Profile Views:

6747
Entries Added to HappyCow
(163)
View All
More About Me
Reasons why I prefer to eat vegetarian or vegan:
"Isn't man an amazing animal? He kills wildlife - birds, kangaroos, deer, all kinds of cats, coyotes, beavers, groundhogs, mice, foxes, and dingoes - by the millions in order to protect his domestic animals and their feed. Then he kills domestic animals by the billions and eats them. This in turn kills man by the million, because eating all those animals leads to degenerative - and fatal - health conditions like heart disease, kidney disease, and cancer. So then man tortures and kills millions more animals to look for cures for these diseases. Elsewhere, millions of other human beings are being killed by hunger and malnutrition because food they could eat is being used to fatten domestic animals. Meanwhile, some people are dying of sad laughter at the absurdity of man, who kills so easily and so violently, and once a year sends out a card praying for 'Peace on Earth.'" (preface to Old MacDonald`s Factory Farm, by C. David Coats)
I joined HappyCow Members Community because:
Rating lovely vegan restaurants and meeting lovely vegan people.
Here are some places I've been that I liked... and places that I would like to visit one day:
Hawaii is my favourite place on earth. I want to travel Europe, visit Egypt and many other places.
Some of my favorite veg*n foods include:
Pad Thai! Thai Ivory is the best! Nachos from Calactus, Mezza's falafel wrap, Wild Leek's cupcakes. Tofu, Sweet potatoes, Coconut, Bananas, Blueberries, Pumpkin, Sweets.
Here are some books, movies, magazines, and my favorites that I would recommend to other HappyCow members:
Got the Facts on Milk?, Vegucated, Bold Native, Speciesism: The Movie, Cowspiracy
All images used on this site are user uploaded, obtained through what is believed to be not subject to copyright, or by Creative Commons usage. If your image was used without permission, please contact us.