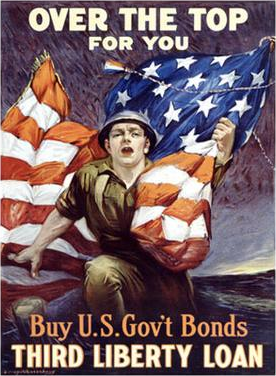 About:

I am a Fruitarian. About 90%+ of what I eat is raw fruit. I eat a few raw nuts. Almonds, Walnuts and pecans. As I don't like the taste of most uncooked veges I really don't do many of them. The ones I do eat are mostly steamed, or are more like fruit than vege, ie, apples, watermelons and pears. But I do steam squash and cauliflower and a wee of artichokes.

Veg Status:

Fruitarian

Location:

West Desert of Utah. USA

Joined:

06 Aug 2008

Gender:

Male

Age:

63

Relationship:

Long Story!

Zodiac:

Aquarius

Fav Place:

Utah's West Desert

Fav Books:

Band of Brothers, We Were Soldiers Then...... and Young

Fav Music:

Celtic, Solo Piano

I Admire:

My Father.

Last Login:

05 Jul 2010

Profile Views:

2551
Reviews
(0)
None reviewed yet.
Entries Added to HappyCow
(0)
Please ask me to submit some.
More About Me
Reasons why I prefer to eat vegetarian or vegan:
I prefer to eat healthy. I did not acquire my Fruitarian life style by design, but by trial and error over a wee bit of time. I grew up as a cowboy in the West Deserts of Utah. My father and grandfather and grate grandfather were Utah cowboys before me. Cowboys, ranchers and farmers. They grew up eating what they had. That included meat. It wasn't until I was in the U.S. Army Special Forces that I realized the health differences of a diet absent of meat. It is a long story. Too long for this posting. But here I am now, and I am so glad to be here.
I joined HappyCow Members Community because:
By accident really. I just happen to stumble onto the HappyCow one day as I was doing research for a paper on the relationship of the U.S. Constitution, and the Reformation. I found a link that said something about Jesus being a vegetarian. It peeked my curiosity and here I am. I was hoping to find open minded people willing to discuss the issues of the day without anomousity and with respect to all. Hoping not to find the closed minded shallowness of radical arrogance that seems to prevail in the movements of the world.
Here are some places I've been that I liked... and places that I would like to visit one day:
I have never been anywhere in the world that I did not like. There are some places that I liked better, but I prefer to see the beauty that I have at hand rather than lament that which is beyond my current reach. My favorite place in the world to spend my time is the West Desert of Utah. 2nd favorite would be the High Uinta Mountains of Norther Utah. These are the playgrounds of my youth. Where I enjoyed the wonders of awakening before the briers of life took root, at a time when innocence was real.
Some of my favorite veg*n foods include:
I really like raw fruit. I am not an eat out kind of guy so I do not do the restaurant seen. My idea of a fine out of home dining experience is stopping at one of the fresh produce stands along the highway between Ogden and Brigham City ( Northern Utah )and picking out some fresh fruit and enjoying. It is hard to beat a fresh home grown watermelon or salt and pepper corn fresh form the garden. And how about these cherries? This is solid proof the there is a God. Peaches and Apricots fresh and ripe off of the tree are pure heaven on earth. Rhubarb fresh form the garden is a treasure of untold value. I am not much on making exotic dishes I like my food simple and pure. If I may use the word, "Natural". Yes that is it. I like my food natural.
Here are some books, movies, magazines, and my favorites that I would recommend to other HappyCow members:
No answer yet
All images used on this site are user uploaded, obtained through what is believed to be not subject to copyright, or by Creative Commons usage. If your image was used without permission, please contact us.