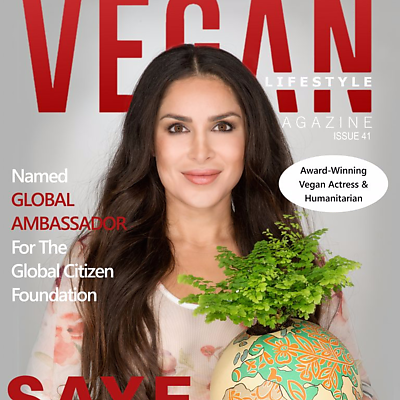 About:

Award-winning actress, executive producer and humanitarian, Saye Yabandeh, is the Global Ambassador for the Global Citizen Foundation. The organization reaches out to children and young people who are in need and supports them with education initiatives, community-centered building projects, and sustainable development programs. Yabandeh helps the Foundation reach its goals worldwide and publicly support its initiatives. Yabandeh is also the founder of Saye.org, which supports impoverished and underserved children and families in Cambodia, India, Vietnam and other countries around the world. She also works with many international child welfare organizations in the United States and abroad. Saye donates her time to the Make-A-Wish Foundation, Promises Foundation, the Mother Miracle School in India, and AHEAD with Horses, an organization which provides therapy for disabled/disadvantaged/at-risk/special-needs children using horses. Yabandeh has appeared in 34 films and on numerous television programs. She is also the CEO of Leo Entertainment which is based out of New York and Los Angeles. An avid swimmer and yoga and fitness advocate, Yabandeh has performed many action roles and feels athleticism is the success key to much of her work. Saye has trained with Navy Seal Team 6 in the past in support of U.S. Department of Defense. She studied producing and directing at UCLA and drama at the Meisner Center. In 2014, Yabandeh was nominated for Best LGBT Project for her film Sholeh, at the Action on Film Festival, which she also wrote and directed. She was also nominated for Best Female Filmmaker for Sholeh the same year. In 2013, Yabandeh won the Best Supporting Actress Award for Lu at the 168 Film Festival, in 2011, she won the best Actress Award at the 11th Annual Beverly Hills Film Festival Award Winners for 5th and Alameda, she was also the Executive Producer on the film. In 2011, Yabandeh won Best Actress and Best Actress in a Feature for 5th & Alameda from the Action on Film International Film Festival and Writers' Celebration.

Veg Status:

Vegan

Location:

Bel Air ,Ca

Joined:

25 May 2017

Gender:

Female

Relationship:

Doesn't Matter

Religion/Path:

Doesn't Matter

Zodiac:

Leo

Fav Place:

Everywhere!

Fav Books:

Vegan Lifestyle Magazine

My Website:

Last Login:

12 May 2018

Profile Views:

108
More About Me
Reasons why I prefer to eat vegetarian or vegan:
Veganism helps keep my whole being positive place. When I eat a light, clean diet I have more energy and just feel great!
I joined HappyCow Members Community because:
I am looking to connect with other vegans around the world.
Here are some places I've been that I liked... and places that I would like to visit one day:
India, UAE, Vietnam, Cambodia, Qatar, Azebaijan, South America, North America, Africa, Haiti, Iran, Iraq, Lebanon, China, Israel.
Some of my favorite veg*n foods include:
Larabar GNC Total Lean
Here are some books, movies, magazines, and my favorites that I would recommend to other HappyCow members:
http://www.wholefoodsmarket.com/recipe
All images used on this site are user uploaded, obtained through what is believed to be not subject to copyright, or by Creative Commons usage. If your image was used without permission, please contact us.