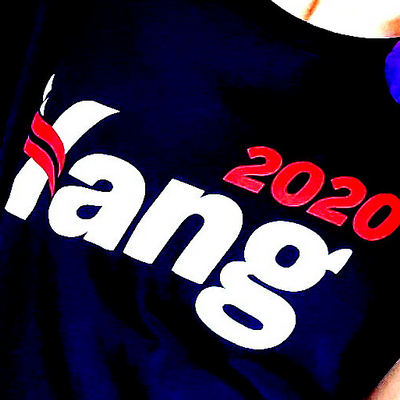 About:

Om Shanti. Vegetarian on and off for 20+ years. Like groovy live music, dancing, happy children, nature, peace, good clean food, reading, and funny things.

Veg Status:

Vegetarian

Location:

Los Angeles, California

Joined:

22 Sep 2006

Gender:

Female

Age:

41

Relationship:

Married

Religion/Path:

Spiritual

Zodiac:

Sagittarius

Fav Place:

my vegetable garden

Fav Books:

Dragon Fighter, Huckleberry Finn, The Education of Little Tree, A People's History of the United States, Optimist Magazine, Mother Jones

Fav Music:

Ani DiFranco, Ben Lee, Krishna Das, Pete Seeger, Rage Against the Machine

I Admire:

ShantiMayi, Howard Zinn, Rebiya Kadeer, Ani DiFranco

My Website:

Last Login:

01 Apr 2018

Profile Views:

22472
More About Me
Reasons why I prefer to eat vegetarian or vegan:
I prefer to eat vegetarian because plant-based foods taste wholesome and delicious. Yummy to my tummy! I also prefer the smell of fresh produce. Can't stand the smell of flesh meat raw or cooked... eek! But really, I feel that eating vegetarian is better for the planet, the animals, and for my body. Eating vegetarian makes me feel light, vibrant, and grounded. Positive vibrations!
I joined HappyCow Members Community because:
I am interested in chatting with other members and see what people think and feel about life and all that good stuff. I am happy to join a community with others who also choose the vegetarian path (or on the way). To me, this is a very special common ground. Yeah.
Here are some places I've been that I liked... and places that I would like to visit one day:
I'VE BEEN TO: Mexico City, parts of USA, Hong Kong, Thailand, Taiwan, Beijing & Shanghai & Tianjing China, Narita Japan, Tahiti/Moorea, Guam/Rota, Micronesia, Maui & Kauai. I LIKE somethings about each place... enjoyed the hustle and bustle of the city with its cafes, delicacies, people, and culture. Enjoy the tropical islands for the fresh air, clean water, exotic fruits, and snorkeling. I WOULD LIKE TO VISIT: everywhere if possible, starting with Peru, Italy, more of Japan, somewhere in Africa, Alaska, Canada, EUROPE, and work my way from there.
Some of my favorite veg*n foods include:
Living Tree Community Foods brand coming out of Berkeley, California, makes the best quality live products I've ever tasted. They sell nut butters, grains, dried fruits, raw chocolates, raw tahini, and more. Expensive but worth it. livingtreecommunity.com Homemade salads using fresh and seasonal farmers market produce... A really good Thai green curry with warm brown rice... Virgin coconut oil on whole grain toast... Homestyle Taiwanese cuisine... Brown rice avocado sushi rolls... and all kinds of snacks... NO MSG please.
Here are some books, movies, magazines, and my favorites that I would recommend to other HappyCow members:
RECOMMEND MOVIES: Cave of the Yellow Dog (about nomad life in Mongolia)***Into the Wild(living freely under the sky)***God Grew Tired of Us (about the "lost boys" of Sudan, refugees who survived)*** Emmanuel's Gift (inspiring documentary on disabled persons advocate from Ghana)***Water (about widows in old days India)***Harold and Maude (70s American)***Who Killed the Electric Car? (documentary about automobile industry). RECOMMEND BOOKS: Fast Food Nation***A People's History of the United States (by Howard Zinn)***Dragon Fighter (autobiography by Rebyah Kadeer)
All images used on this site are user uploaded, obtained through what is believed to be not subject to copyright, or by Creative Commons usage. If your image was used without permission, please contact us.