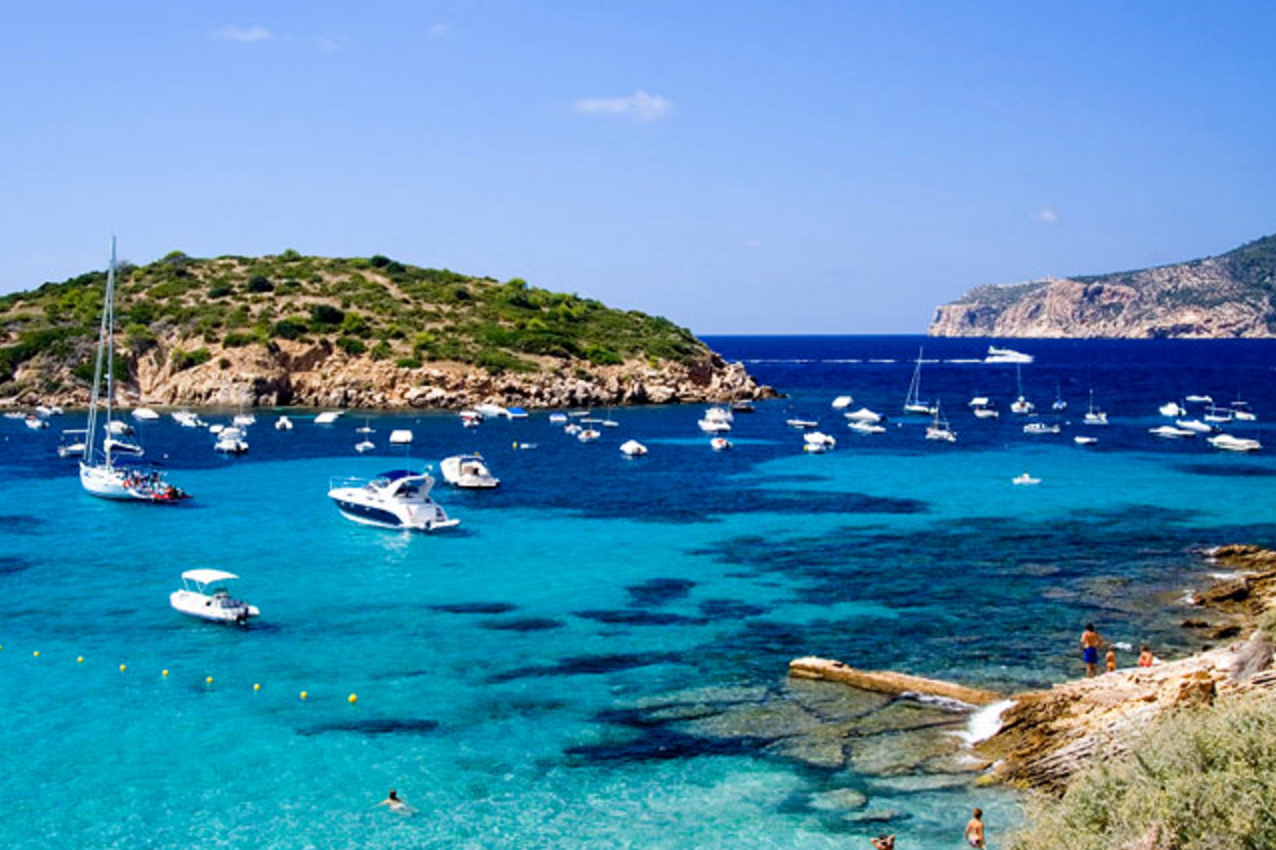 Believe it or not, but Mallorca is the top destination for vegans in Europe. I know I'm using superlatives here, but I do believe it's true.
Not only are more and more high-class restaurants (such as the "Hotel Valldemossa" or the two-star Michelin restaurant "Es Fum") starting to offer extensive vegan menus, but the local government is also recognizing the rising number of vegans on the largest Balearic island. How do I know? Well, let's take the traditional Sant Sebastiá festivities in Palma for example. It's usually a meat-only outdoor festivity. Hundreds of people celebrate the end of Christmas time culminating on the 6th of January and combine it with Palma de Mallorca Patron Saint's Feast Day with street barbecues accompanied with masses of meat. But this year, for the first time in its history, there were eleven (11) vegan barbecues alongside the other bonfires.
A truly historical moment, and the result of years of fighting for it on behalf of the vegan community. Why did things change? Well…from what I hear, there is now a vegan amongst the rows of decision-makers in the administration of Palma.
Mallorca attracts a certain kind of people
Regardless of Mallorca's reputation of being a mass-tourism destination, more and more open-minded people come to visit or even move to this beautiful island in the Mediterranean Sea. Broad-minded people have a few things in common: they are more aware of their environment, their bodies and their nutrition. Lots of them are Yogis and vegans! Even though nobody knows the exact number, it is evident that a growing number of residents choose to live an animal/cruelty-free life.
Of course these people need to make money with something – so they open vegan restaurants, vegan supermarkets and even vegan hotels.
More vegans live on Mallorca
Not too far away from Mallorca's first all-vegan supermarket "Lo Vegano" there is a vegan ice-cream parlor in Palma. The "Ice Cream Crew" started selling vegan ice cream in December of 2015 and the owners are amazed at how fast the customer base is growing.
Vegan hotels like the Villa Vegana in Esporles and Culinary Schools such as Sabor Vegan Culinary Academy Mallorca in Palma are providing delicious options for vegans from all over the world. Veganism is a big new wave that many people are riding on Mallorca. The movement is unstoppable. Apparently the current growth rate is 94% – says Manuel Lynch, Founder of 'Mallorca Vegan SL." His goal is to make "Mallorca the world's leading Vegan Vacation Destination" and it's working!
At the moment most choices for vegan food are found in Palma, but you won't believe how many options you can have while traveling around the island.
Right now there are 70(!) vegan and/or vegetarian places listed on HappyCow alone and more are to be found. But best of all: the number is constantly growing. From east to west and north to south you'll find options for animal/cruelty-free food and often even organic food.
Of course some areas have a higher density of vegan options like in the northeast and in Palma, but every month a new place opens and gives vegan holiday makers, locals and residents more variety to choose from. It's not going to take much longer until we will be on top of all the "best places for vegans" – mark my words! Until then: come and check it out yourself!
About the author: Barbara is a german Mallorca-based vegan blogger/radio-journalist/ocean lover/traveler. Her blog www.mallorca-talks.com focuses on vegan life and the hidden treasures of her beautiful Spanish home.
Mallorca image source: Cntraveller
Crew Ice Cream image source: Facebook
Comment via Facebook