One of my favorite things about New York City is the delicious array of vegan and vegetarian restaurants. NYC is home to some of the best food in the US (in my humble opinion). Topping that list is the Blossom empire; four restaurants that are all vegan and extremely tasty. Blossom strives to use organic produce from local farmer's and the owner cares deeply about animal rights. I find the most successful vegan restaurants start from a place of compassion for animals and pair that with inventive cuisine.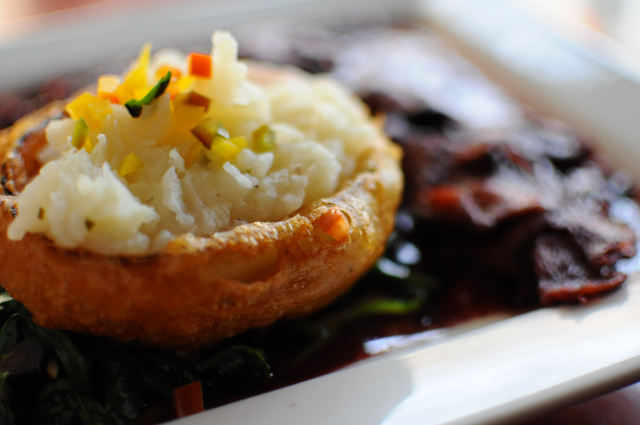 Blossom Restaurant
187 9th Ave (at 21st St, Midtown/Chelsea, Manhattan)
New York City, New York 10011
212-627-1144
The original Blossom opened in 2006 and is more fancy you could say than the other locations. The menu includes starters, salads, entrees (ranging $18-22), sides, and desserts. It has received consistent rave reviews from HappyCow readers. There's something for everyone, even the omnivores in your life. Blossom even has a separate gluten-free menu for those with allergies.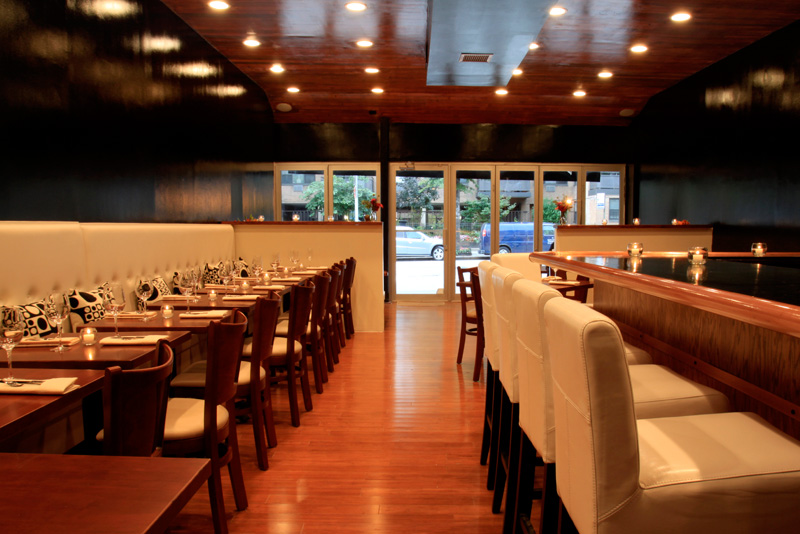 V Note
1522 1st Ave (at 80th St, Upper East Side, Manhattan)
New York City, New York 10021
212-249-5009
Opening in October of 2010, V Note is known as the intimate organic wine bar and bistro. All of their beer and wine are organic and/or bio-dynamic, vegan of course, and in many cases kosher certified. You may not know that grapes are one of the most sprayed crops, so going pesticide-free is important for wine drinkers. Brunch is available Saturday and Sunday from 12-4:30 and on Thursday-Saturday V Note stays open till 11pm for those wanting a late-night drink.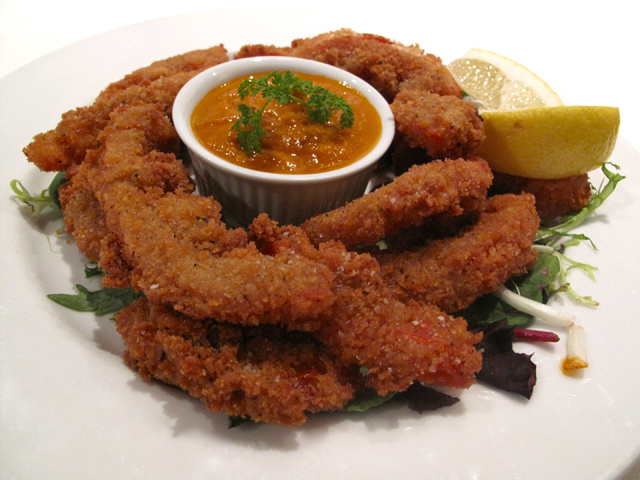 Cafe Blossom Upper West Side
466 Columbus Ave (at btwn 82nd and 83rd, Natural Musuem station, Manhattan)
New York City, New York 10024
212-875-2600
Cafe Blossom has a more casual setting and feel with one menu served for both lunch and dinner . Opening in 2008, this location has an official weekend brunch menu, which includes mouth-watering items like Stuffed French Toast and Tofu Eggs Benedict. Mention HappyCow to receive 10%OFF.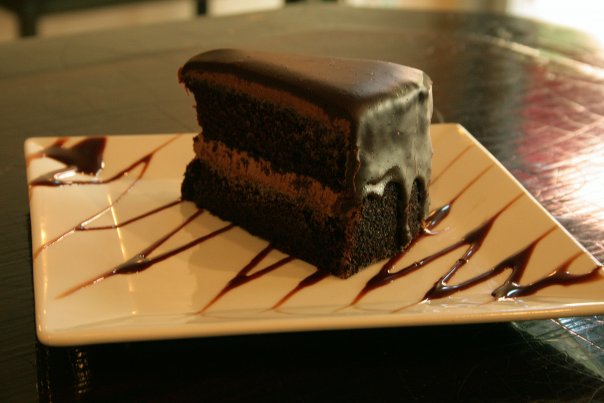 Cafe Blossom West Village
41 Carmine St (at West Village, Manhattan)
New York City, New York 10014
646-438-9939
The newest kid of the block, this location opened in March of this year. It's open for lunch and dinner everyday and serves a different menu for each part of the day including appetizers, salads, "plates" (which are available in half portions for the budget diner), specials and desserts. You'll also find an extensive wine list. The atmosphere is warm and cozy and reminds me of a French cafe.
See HappyCow's New York City Restaurants & Stores Guide for a comprehensive, up-to-date list with reviews & photos.
Comment via Facebook