A veggie gem in historic Mitte!
Just the other day I read the following sentence: Kudos if you can locate this chic herbivore haven right away.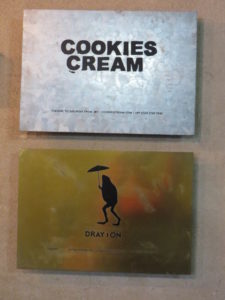 I couldn't agree more…it was not easy, and it turned out to be a real quest to find it. We came across strange corridors, blacks doors and even a restaurant-kitchen that turned out not to be Cookies Cream.
But when we finally saw a giant chandelier in the service alley of the Westin Grand Hotel, we also saw the 'golden' sign for Cookies Cream.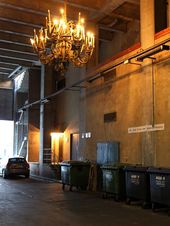 Just ring the bell, and follow the way (a bit dark and gloomy). When you finally arrive upstairs in the loft that is called Cookies Cream, you will be very pleasantly surprised! Although it is a vegetarian gourmet restaurant, they are happy to tell you what the vegan options are.
Without any exaggeration, this was the best vegan food I have ever had…so delicate, so fresh and packed with flavors. It was amazing!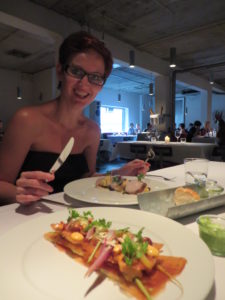 I can understand why Cookies Cream is hip and happening, and why it is one of the most popular restaurants in town. International stars like George Clooney and Robby Williams have already eaten here (or so I'm told).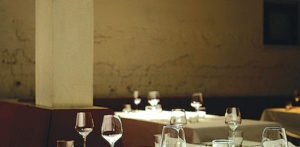 All the plates look like paintings…beautifully decorated with the most amazing colors and flavors! Fresh ingredients get composed into true gourmet creations and are served in a very stylish ambiance of white concrete walls with comfortable furniture.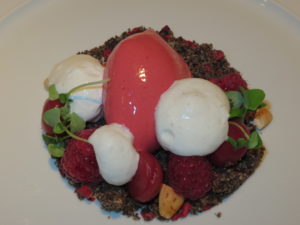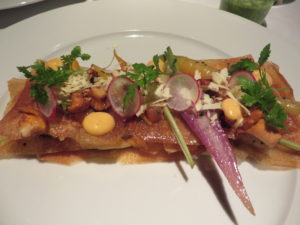 Dining at Cookies Cream is an experience you will not likely forget. You will be able to enjoy wonderful food and flavor combinations. Dumplings with coriander carrots, red beets in lemon sauce and asparagus with a pumpkin-apple chutney…these are but a few highlights off their menu. And not only is the foot creative, but it's also healthy!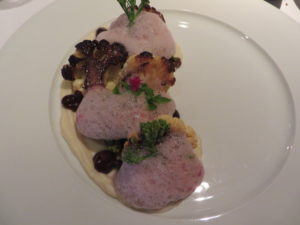 Comment via Facebook