If you're under the impression that vegan food is boring and that all we eat all day are carrots and kale, Vegan Junk Food Bar in Amsterdam is the perfect place to go to get your stereotypes absolutely rocked.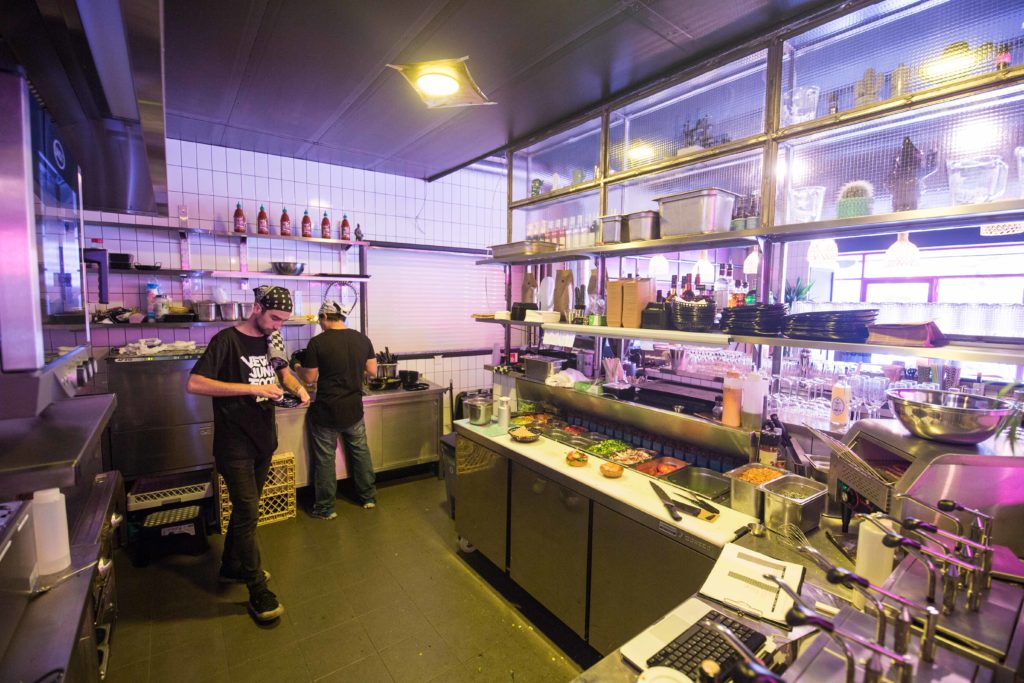 Full of punk styling and off the wall flavors, Vegan Junk Food Bar offers the perfect place to go when you need to get your fix of burgers and fries, among many other classic fast food favorites. They've got two locations in Amsterdam, so there's always one close by when the craving for a double double with a shake on the side hits.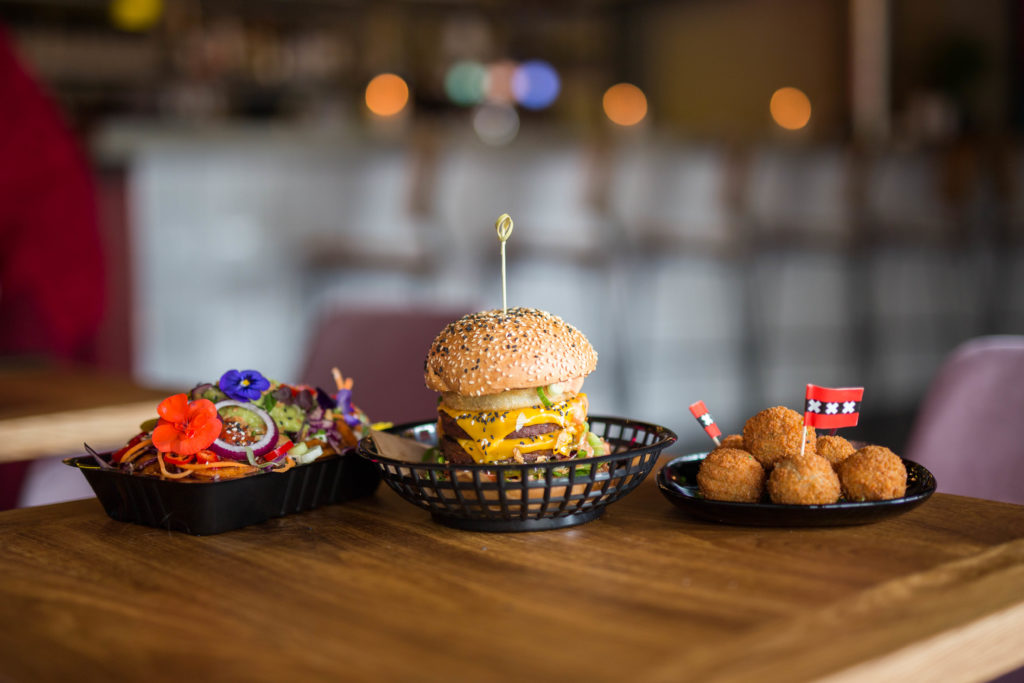 I had the chance to speak with the manager of their newly opened Marie Heinekenplein location, which is hard to miss because the interior is neon pink and bubblegum blue, and he excitedly told me that their new location is doing great and they're thrilled to be able to offer even more vegan options to an already vegan-hungry crowd of tourists and Amsterdam locals.
While there, I got to try the Notorious Sumo Burger, a double patty with melty cheese and all the fixin's as well as they're Amsterdam Bitterballs and Flashy Loaded sweet potato fries. Everything was phenomenal and although I try and eat healthy while traveling, Vegan Junk Food Bar certainly makes the exception well worth it.
About the author: James is a full-time traveler and vegan restaurant photographer that offers free photo sponsorships to plant-based restaurants all around the world, helping them spread their cruelty-free crusade to the masses. James is currently on his second year of travel and is making his way through Europe as we speak. You can follow his adventures on Facebook and Instagram @theveganveggiebond.
Comment via Facebook