Nutrient packed and meat eater approved! Start the new year with this detox recipe that packs a flavorful punch.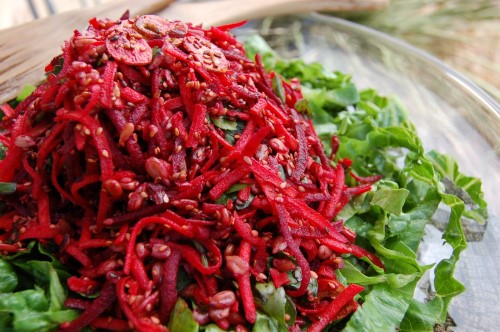 Happy New Year to all you Happy Cowlings!
May this year bring you everything your heart desires and more.
I am a huge, gigantic, I want to throw my arms around them, fan of Meatless Monday. They have done such an amazing amount of good in a relatively short amount of time.
I have interacted with many people who used to eat meat on Mondays and who no longer do because of Meatless Monday alone.
I am stoked to be contributing to the already awesomeness of Happy Cow and providing you with Meatless Monday recipes. Two of my fave organizations in one!
I love to cook vegan food for meat eaters – it's one of my best things.
The look of surprise when a meat eater bites into vegan deliciousness is enough to spark my creativity and start thinking about the next thing I will vegan-ize. The things I usually vegan-ize are comfort food type recipes, mac and cheese, lasagna, scalloped potatoes, etc…
That being said, we are embracing a New Year and people tend to party during this particular Holiday Season (let's face it, December has its fair share of spirits,sugar,tempting treats and fewer trips to the gym) so I thought I would start off gently and bring you a recipe that is not only delicious (and meat eater approved) but will also help get your organs back on track!
This dish is packed full of vitamin B, beta-Carotene, iron, magnesium, zinc and calcium  – all things essential for healthy elimination and detoxification.
Make this as a side dish or throw it in a big bowl and call it dinner; either way it's a yummy, healthy start to an awesome year.
Cheers and Yummy Food.
Sesame Beet Salad
Serves 4
1/2 large beet, grated (1 cup / 100g)
1 large carrot, grated (2 cups / 155g)
1/2 cup parsley, chopped (10g)
1/4 cup sesame seeds (35g)
1/2 cup sunflower seeds (70g)
3 garlic cloves, sliced into thin slices
1 tablespoon Earth Balance Butter Spread
1 teaspoon grapeseed oil
5 romaine leaves, chopped
Sauce
1 tablespoon sesame oil
2 teaspoons soy sauce
Juice from 1/2 lime
1/4 teaspoon 5 spice powder
1/2 teaspoon ginger, peeled and grated
1/2 teaspoon sugar
Make the sauce by adding all of the sauce ingredients into a small bowl and whisk to combine. Set aside.
In a large mixing bowl, add the beet, carrot and parsley and set aside.
Heat a medium size skillet and add the sesame seeds and sunflower seeds (the pan should be dry – no oil or butter).
Let cook for 3 minutes on medium/low heat, stirring frequently so that they won't burn.
Turn off heat and add to the beet and carrots.
In the same skillet, heat the grapeseed oil and the Earth Balance. Add the garlic and cook for 3 minutes on medium/low, stirring frequently as not to burn.
Turn off heat, strain the garlic from the oil and add the garlic to the beet and carrot bowl.
Add the sauce to the bowl and stir to combine.
To serve, place a handful of the chopped romaine on each plate (or bowl) and pile the beet salad on top.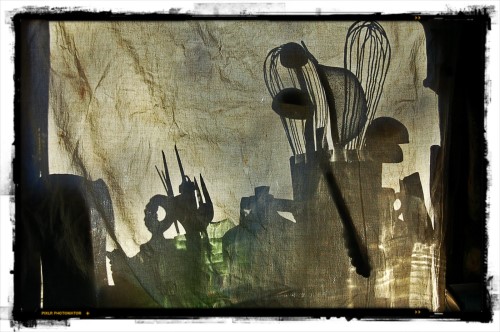 Molly Patrick has worked in the vegan food realm since 2003.
She has done everything from opened vegan restaurants from the ground up to writing vegan cookbooks.
Find her most recent work @ http://boldvegan.com/blog/
Follow her on twitter
Facebook
Comment via Facebook