"What the hell is a maki…"
Those were my first thoughts when I arrived at El Buda Profano in Arequipa, Peru. I feel a bit bashful admitting it, but I am no sushi connoisseur. Well, I wasn't, at least.
Traveling through Peru brought a wide range of experiences. It brought me everything from a serious case of traveler's flu to a serious case of spiritual awakening (long story). But maybe most importantly, it brought me awareness about the joys of vegan sushi, something that I think about now more often than most people would consider to be normal.
It turns out that maki are basically just small morsels of rice with fresh veggies wrapped up in nori, which was just one piece of insight that I was to learn.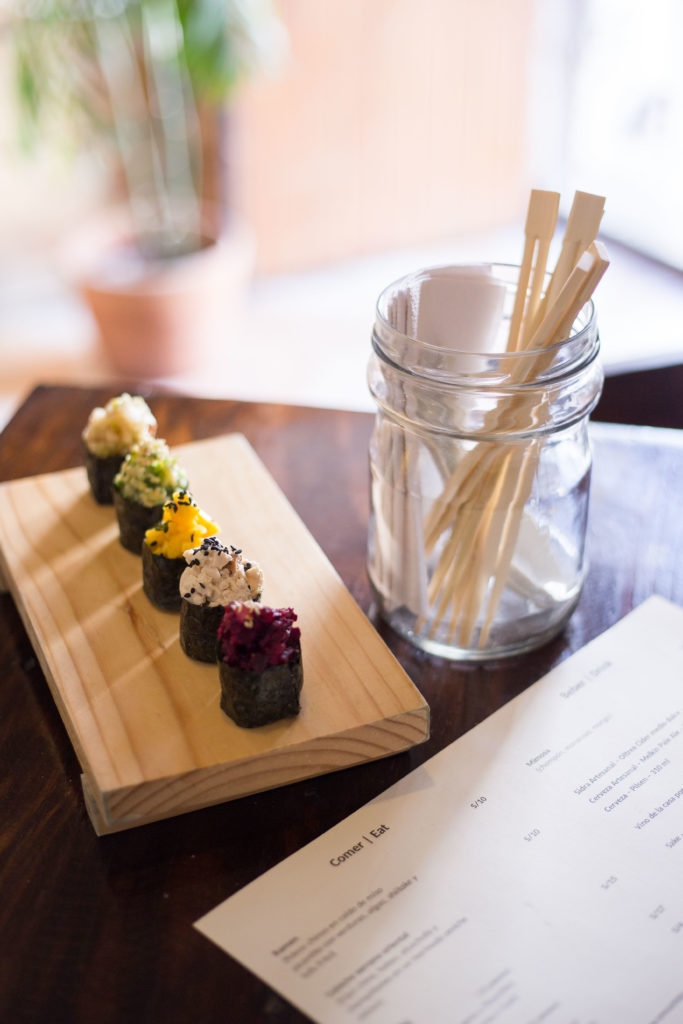 The owner, Alan, was kind enough to let me come in twice a day for a whole week, sampling their entire menu and never once asking, "You sure you can eat all that?" My kinda guy.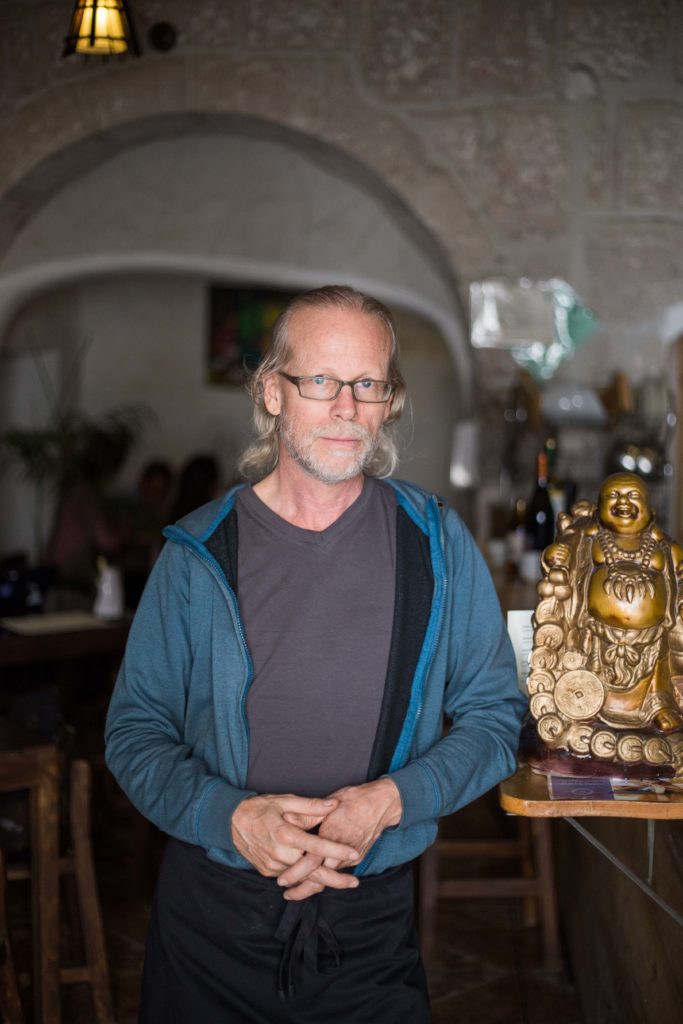 With every visit, I was further impressed at the wide array of not only sushi, but other traditional and not-so-traditional Japanese flavors that were coming out of their kitchen.
One day I was shown the mystical realm of ramen.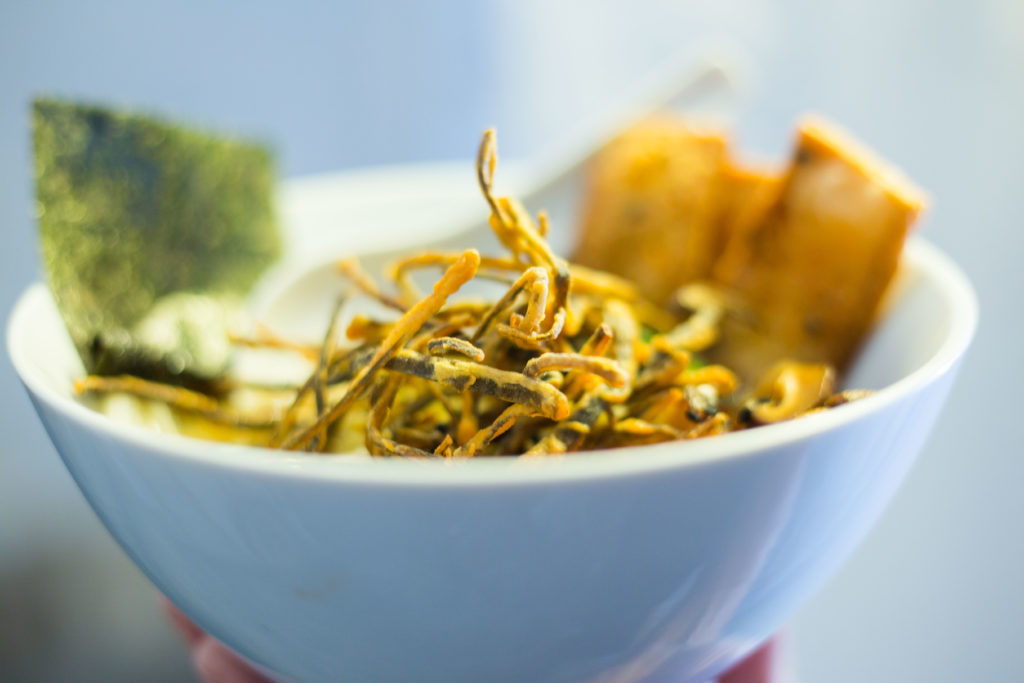 The next came a fresh mushroom and bean ceviche. Another day I was thrown into the beautiful culinary landscape that is dessert sushi, which is a sentence you may have to read a second time, yes I'm aware.
Everything was beyond superb and I left Arequipa feeling like a weight had been lifted off of my shoulders, although there is a chance that it just moved to my waistline.
If you happen to find yourself one day in Arequipa (which I highly recommend adding to your list), don't hesitate to check out El Buda Profano. You'll be graced with a great atmosphere, cheap sushi (like a 4-person 70-piece sushi table for $6/a head cheap) and if you're lucky, you'll end your meal with some of their famous chocolate-pineapple-banana nigiri.
About the author: James is a full-time traveler and vegan restaurant photographer that offers free photo sponsorships to plant-based restaurants all around the world, helping them spread their cruelty-free crusade to the masses. James is currently on his second year of travel and is making his way through Europe as we speak. You can follow his adventures on Facebook and Instagram @theveganveggiebond.
Comment via Facebook