Christmas is right around the corner, and if you're still searching for some vegan holiday dishes to make, check out this recipe collection! I looked all over the web to find some of the coolest, most delicious and festive looking foods, and here's what I found. Maybe you'll get inspired to try a few of these!
Christmas Cookies from ThatsSoVegan.blogspot.com
Christmas Fruit Cake from PriyaEasyNTastyRecipes.blogpost.fr
Mince Pies from MyInspiration.tv
Vegan Cashew Shortbread Cookies from KeepinItKind.com
Christmas Tree Brownie from WayfareFoods.com
Raw Vegan Coconut Lime "Let It Snow" Balls from AddictedToVeggies.com
Raw Vegan White Chocolate Peppermint Fudge from Detoxinista.com
Cashew Nut Roast With Sage And Onion Stuffing from VeganFamily.co.uk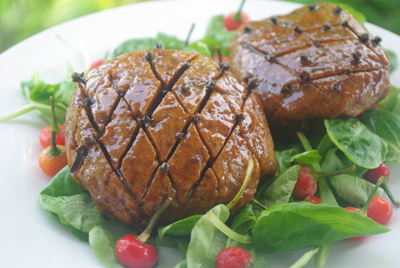 Vegan Christmas Ham from CaribbeanVegan.wordpress.com
Christmas Sausage Roast from MouthWateringVegan.com
Egg-Not Nogg from NutritionStripped.com
Gingerbread Molasses Smoothie from NutritionStripped.com
Vegan Gluten-Free Chana Masala Spiced Roasted Nuts from VeganRicha.com
Vegan Gingerbread Cookies from Food52.com
Raw Rose Pomegranate Cake from FragrantVanillaCake.blogspot.com
Extra Sharp Raw Vegan Holiday Cheddar Cheese Ball from VedgedOut.com
Mini Veggie Tartlets With Spinach Tofu Ricotta from Yummly.com
Cashew Chickpea Spread With Veggies from EarthBalanceNatural.com
Vegan Yule Log from TheGluttonousVegan.com
Merry Christmas! ~ Happy Holidays!
Comment via Facebook